On-demand webinar:
Windows Virtual Desktop Connector
With CTO Dave Coombes & Product Marketing Executive, Peter Corish.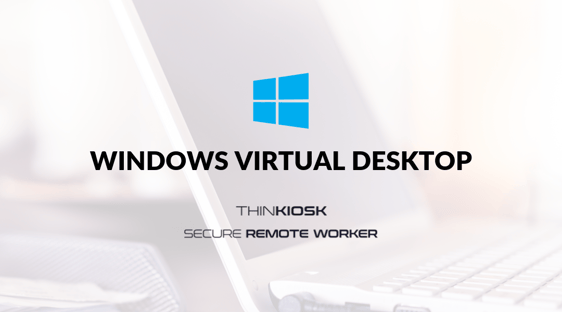 Thank you for your interest in our upcoming webinar on our support for
Microsoft's Windows Virtual Desktop.
Find out how to:
Reduce the total cost of ownership on your Windows DaaS deployment by reusing your existing hardware and avoiding extra and hidden costs
Save time updating, deploying and managing your endpoints connecting to WVD, for on-prem, remote work and BYOD environments
Avoid compatibility issues that come with using a non-Windows based endpoints
Learn how WVD with ThinKiosk and Secure Remote Worker can complement new and existing environments.
What we'll be going through:
ThinKiosk and Secure Remote Worker's connection to WVD and how our
tools will support the new connector
How WVD will run in a software-defined thin client environment and
how it can be implemented into your own deployment
Reasons behind why we're one of the first solutions to natively host
direct connections to WVD
We know there's a lot of discussion regarding WVD and how it will work in existing environments, and we're here to shed some light!
Webinar date: 6th November 2019
Duration: 20 minutes